North American Technology Corporation
Since 1990, North American Technology Corporation has been a leading supplier of information services to the transportation industry. Our products and services range from our Fuel Management Systems, to our renown Service Locator program to assist drivers and fleets should an services be needed.
Featured Product:
Service Locator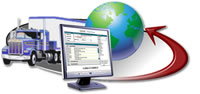 NATC's Service Locator is the industry standard in over the road breakdown management. Our product line has been in existence for over 14 years and currently contains over 34,000 vendors offering over 64,000 services. One out of four of the top 100 for-hire fleets in the United States utilize Service Locator. Service Locator has over 500 installations across the United States and Canada.
The need for finding vendors who can help your trucks get back on the road is more crucial than ever. Rising fuel costs, insurance and stricter regulations mean eliminating downtime is critical. In today's competitive market place, you must evaluate every opportunity that improves efficiency and increases the bottom line.
Call it continual process improvement; call it working smarter; call it Service Locator. The Service Locator is a tool that helps companies like yours reduce their cost, work smarter, and increase profits.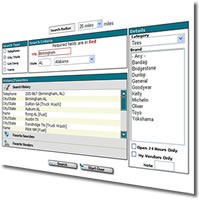 For more information, please contact us at 866-288-7111 or e-mail us at sales@service-locator.com
Please visit the home of Service Locator on the Internet:
http://www.service-locator.com